F.A.N.I.MAR.
Fondo Assistenza Nazionale Integrativa Marittimi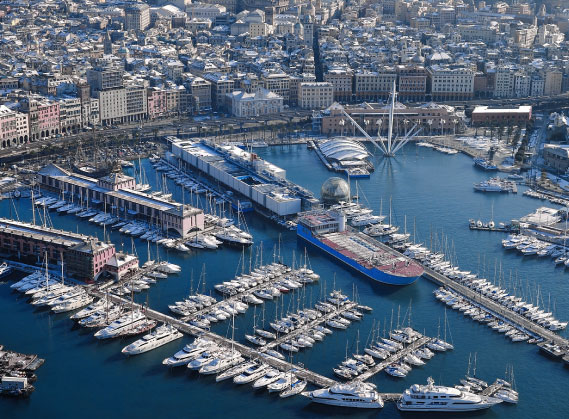 The F.A.N.I.MAR is a Fund managed by bodies composed of members, all of whom work exclusively on a voluntary basis, partly appointed on an equal footing by FIL CGIL, FIT CISL and UILTRASPORTI, Maritime Sector, see the Board of Directors (15 members) and partly elected by the Board itself, see the President, the Vice-President, and the Management Committee (C.d.G.) composed of three members.
The F.A.N.I.MAR is a not-for-profit fund whose purpose is to provide its members (all workers in the maritime sector), within the limits of the resources available each year, with social assistance (direct) and, in application of the trade union agreements, with health, accident and other benefits, making use of special and specific insurance policies under agreements signed for this purpose.
Philosophy
The management of FA.NI.MAR. is committed to maintaining the services it provides over time. In fact, we believe that it is counterproductive to promise services that cannot be maintained.
1996
FA.NI.MAR. FA.NI.MAR. was set up on the initiative of the three maritime unions (FILT/CGIL, FIT/CISL, UIL/TRASPORTI) in response to the need felt by the sector to have a self-administered fund at the service of workers, able to provide direct and indirect social and welfare benefits, making use of the contributions made by shipowners in accordance with union agreements. Initially, its activity was limited to indirect medical benefits, mainly for captains and chief engineers, under specific union agreements.
1997
Following the national trade union agreements with Confitarma and Fedarlinea, in which it was involved, FA.NI.MAR. was also able to provide, again indirectly, other benefits, in particular those related to accidents and the withdrawal of the navigation booklet in the event of sickness or accident.
1999 - 2000
The FA.NI.MAR., using part of the contributions paid to it under the trade union agreements, has been able to provide directly other types of benefits not provided for in the national agreements, as a welfare and social contribution, in particular by contributing to the expenses of the heirs of Sanitaria members and 'pro-tempore' seafarers who died of natural causes at work, and by including reimbursements for physiotherapy and dental care in the sickness benefits.
The benefits provided directly have been increased by the addition of benefits in the form of supplementary social security contributions, including in the event of accidents, which are also provided for by national agreements, and by increasing the amount of existing benefits. All this, of course, within the limits of the resources available each year and in accordance with certain rules laid down by the Management Committee and ratified by the Board of Directors.